»
Research and Development
Research & Development is important for achieving growth and maintaining the relevance of products in the market. Product development involves modification of an existing product or its presentation, or formulation of an entirely new product that satisfies a newly defined customer want or market niche.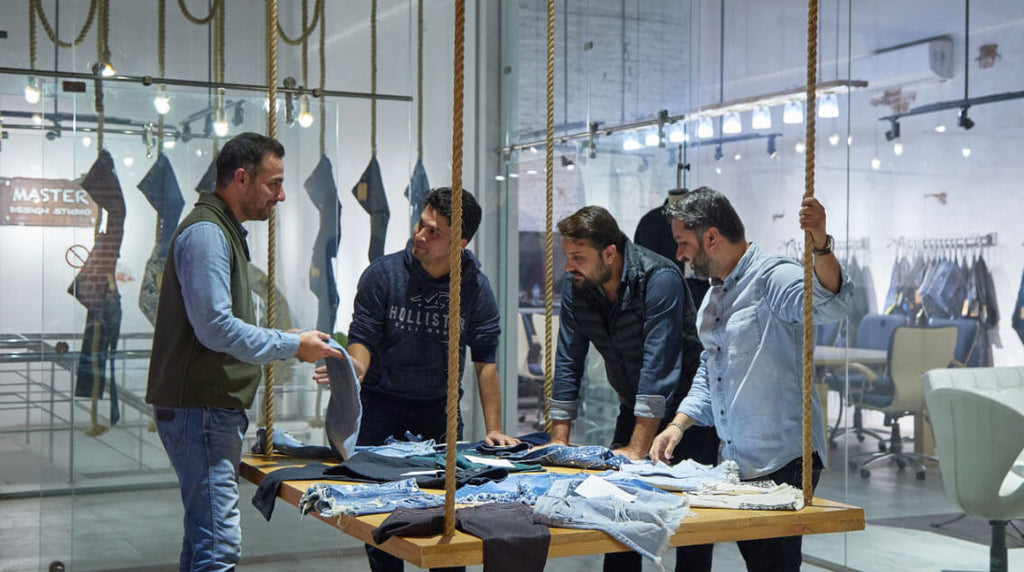 Our product development team exhibits greater understanding of latest fashion trends, offering a varied collection of designs in addition to customers' customized collections to keep our clientele updated with new trends through continuous research on sustainable product range.
Design Studio
Master Design Studio signifies the true essence of authentic vintage style.
Our Dedicated R&D Team
Supports product development through the following steps:

Mood Board Research
This contains a collage of stories, concepts, images and ideas that lead to the development of a particular trend seasonally, gaining a deeper understanding of the fashion industry.

Technical Drawings
Our team creates precision drawings or technical illustrations for proper execution.

Branding
Effective Branding uplifts our brand image, strengthening customer relationships and building loyalty.

Execution
This includes complete execution from fabric sourcing to sampling of finished product, in accordance with the current trends or as per clients' requirement.

Presentation
This entails introducing collections in the form of well-designed visual presentations at fairs and in one-on-one meetings with our clients.